CULINARY SCHOOL VILLA RETIRO
The Culinary School Villa Retiro by Fran López will open this coming September 2016. Dedicated to chefs who have finished their studies and accredited professionals who wish to broaden their education, discovering the reality of a high-level restaurant.
The knowledge acquired by our students of the Culinary School Villa Retiro by Fran López are not only related with specific cooking abilities and techniques.Our students will improve their management and leadership abilities, strategic planning and other skills that make a a chef a real leader.
The VISION of the Culinary School Villa Retiro by Fran López is to become a global prestigious benchmark within the culinary field
The mission of the Culinary School Villa Retiro by Fran López is to advance into culinary knowledge and transmit it to their students and prepare them with the cognitive tools needed to influence the world of the Food and Beverage of the 21st Century. The school is dedicated to providing students with an education that combines rigorous academic study and the excitement of discovery, with the intellectual and emotional support of the lecturers. It seeks to develop in each member of the school community the ability and passion to work wisely, creatively and effectively in favor of gastronomy and catering.
Fran López Gilabert
He was born in l'Aldea in 1983. This young chef has hospitality tradition printed on his DNA, as he is the fourth generation of hoteliers.
Raised inside the kitchen, Fran's cooking interest was increasing steadily, until at the age of 16 he went to join the prestigious Hofmann Culinary School. Three years after, and already prepared to be a great professional, he decided to carry on his education and moved to Paris.
Master in gastronomy and kitchen leadership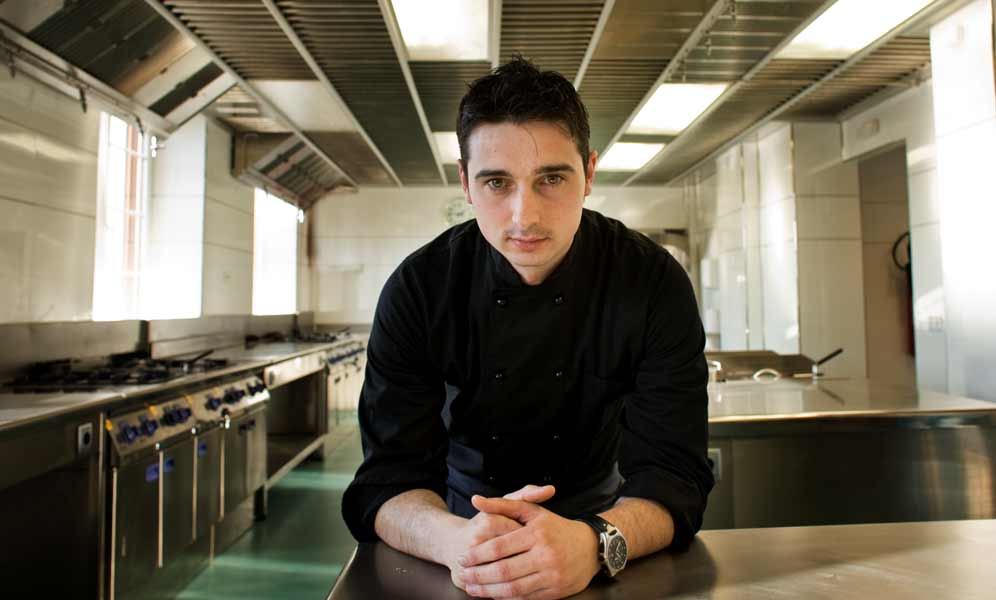 You will become an expert in cooking technique, fluent in advanced culinary applications.
You will be familiar with national and international gastronomic cultures as well as traditional and modern techniques.
You will get to know culinary properties and their applications in a variety of products.
You can adapt to a variety of Food & Beverage business models
You will have a team of faculty professionals.
You'll have in your hand high technology and modern facilities.
We will develop your personal and professional skills: creativity, leadership, passion…
You will give a qualitative leap by prestigious training. Real hands-on practice at Michelin Star Restaurant Villa Retiro.
Aplication
Prior degree in gastronomy or 2 years previous experience working as chef
Classes will be held in Spanish
Essay in Spanish
The following documents should be sent via e-mail:
Application Form properly completed, signed and dated.
Passport photocopy.
Diploma or certificate of studies.
Employment history certificate.
Updated Curriculum Vitae.
Essay in Spanish.
2 passport size photographs.
*Original documents will be presented to the admission office at the beginning of the academic course.
Upon receiving the documentation and its evaluation by the admissions office, a response of acceptance or rejection will be sent, as appropriate.
After receiving acceptance response by the admission office, there will be a period of one week in order to make the payment by bank transfer. The transfer receipt copy should be e-mailed.
A letter of acceptance will be sent. This letter is necessary to apply for the student visa, if required.
Together with this letter a welcome package with full details will be sent.
In most countries student via application may be submitted at the nearest Spanish Embassy or Consulate where details will be given for any particular situation.
Villa Retiro Culinary School or its representatives have no jurisdiction over decisions concerning visa application. The relevant Spanish authorities make all decisions.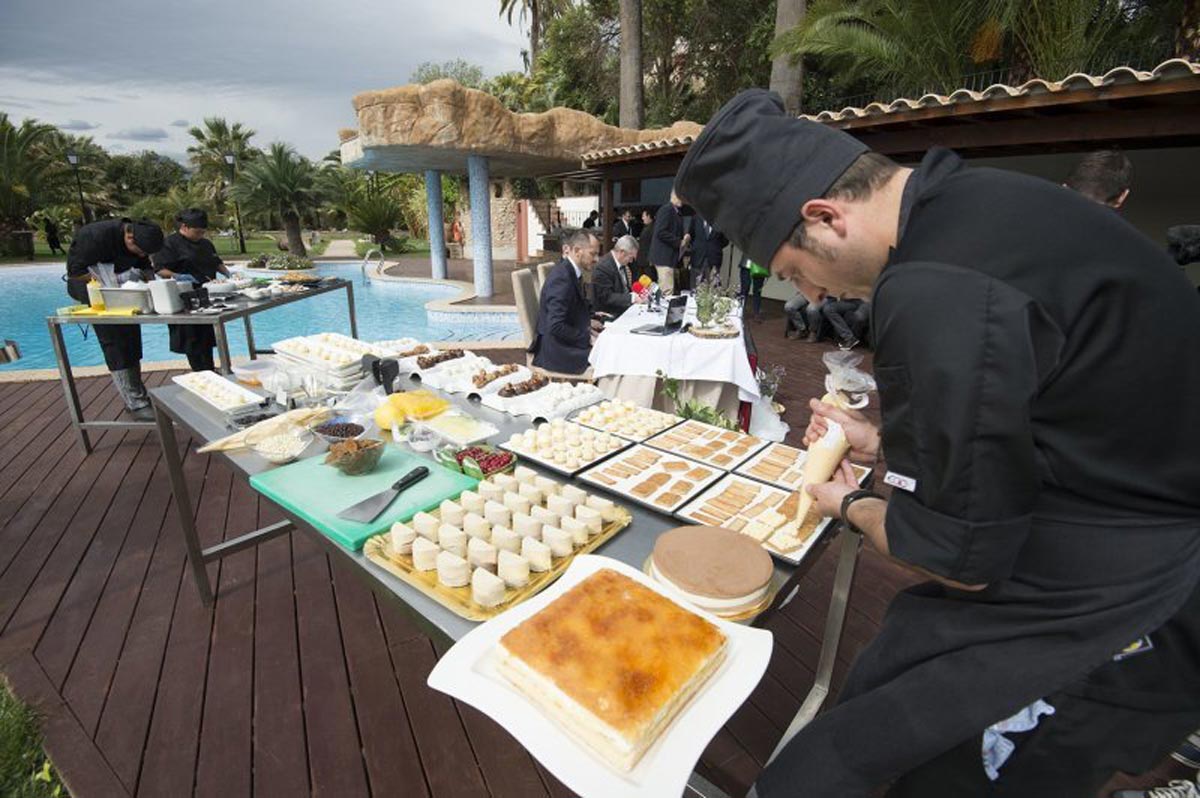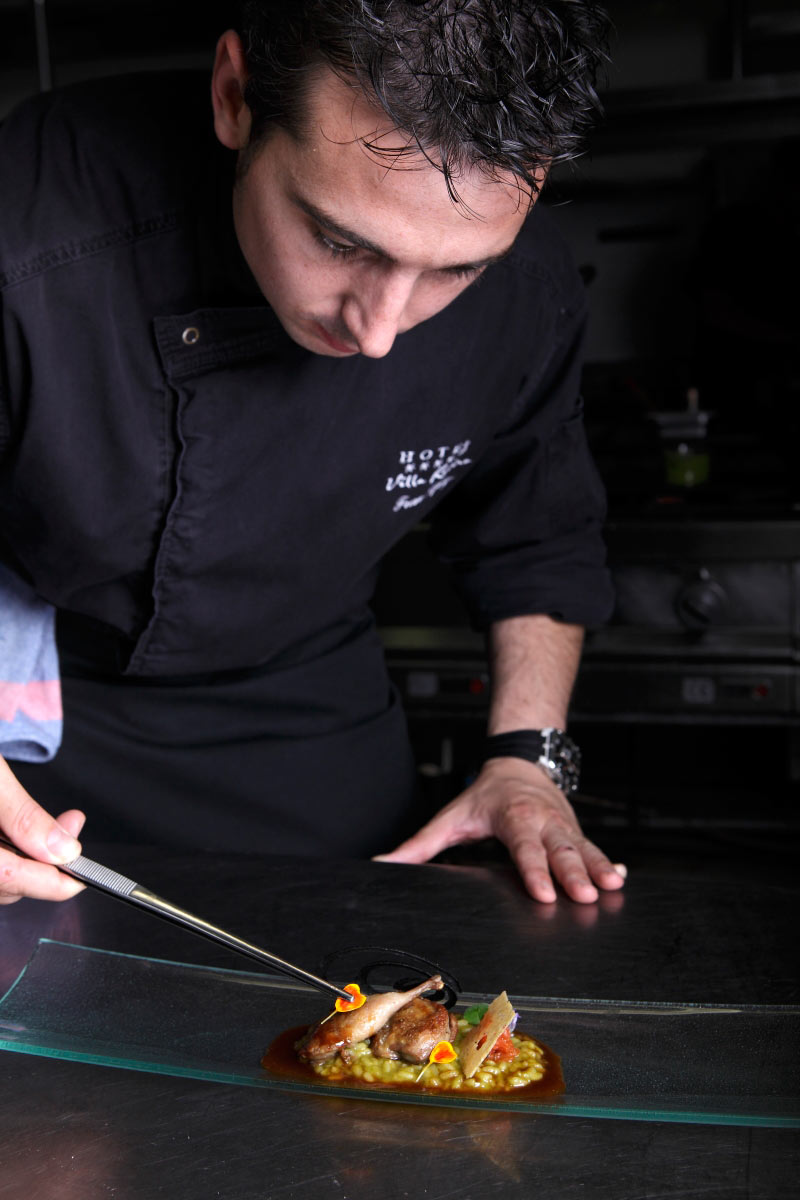 Contact form
AVISO LEGAL: La información contenida en este mensaje de correo electrónico es confidencial y puede tener el carácter de reservada. Está destinada exclusivamente a su destinatario. El acceso o uso de este mensaje por parte de cualquier otra persona que no esté autorizada pueden ser ilegales. Si no es Ud. la persona destinataria, le rogamos que proceda a eliminar su contenido.
Conforme a la Ley Orgánica 15/1999, de 13 de diciembre, le comunicamos que su dirección de correo electrónico forma parte de un fichero propiedad de ESCUELA DE COCINA FRAN LÓPEZ, S.L. con el objetivo de poder mantener el contacto con Ud. en relación a los servicios de formación prestados. Si desea oponerse, acceder, cancelar o rectificar sus datos, puede dirigirse por escrito a Escuela de Cocina Fran López, C/ Molins, 2, 43592, Xerta, Tarragona, España, o enviar un correo electrónico a escuela@hotelvillaretiro.com.