The spirit of the Templars
Miravet Castle, an imposing fortress surrounded by a 25-meter high wall that seems to rise from the rocks and located on a hill, dominates the course of the Ebro and the surrounding lands. Its strategic position has led to settlements there since prehistoric times and has given it an important role in different conflicts.
Even today you can still see part of the structures of the Andalusian fortress on which the Templar castle was built, immediately after the conquest of these lands by Ramon Berenguer IV.
The castle was donated to the Order of the Temple, which made it the headquarters of the Templar province of Catalonia and Aragon, during what was to be the period of greatest power and splendor in the history of Miravet.
The end of this period was also the most dramatic episode in its history, with a siege lasting more than a year, which preceded the disappearance of the Order of the Temple.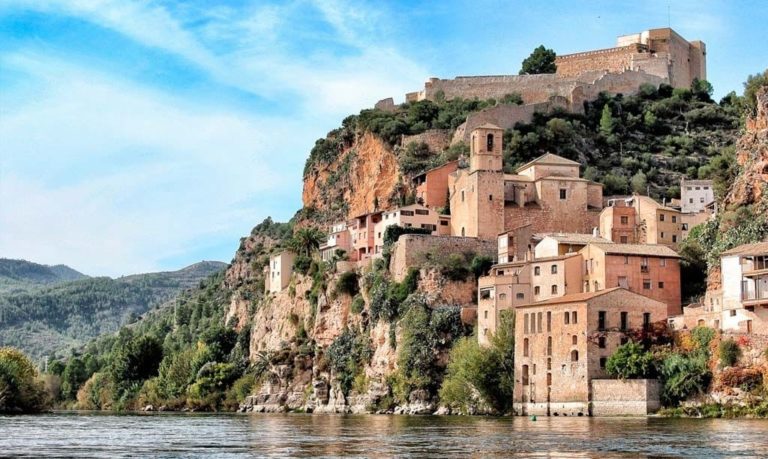 In addition to the castle, Miravet is a walled citadel with buildings at different levels. Its forms are forceful and austere and, like a medieval beehive, within the walls the community had everything it needed to live.