Spa & Relax
The Spa of Hotel Villa Retreat is the space destined for sensations. That's where the water, silence and nature come together to enable the well-being and restore body, mental and spiritual balance. If you want you can make use of our facilities without being staying at the hotel as a wellness center more. You can come alone or with family or friends, but whatever your choice, the experience will be very rewarding.
Wellness Center
In the Spa area you can enjoy a thermal circuit making a tour through the various water-related facilities. Water equipment combined with other thermal contrast. Heat causes a dilation of the vessels and the cold their constriction. It is why the combination of cold and heat is the best tonic to improve circulation.
Circuits
Enjoy a relaxing and revitalizing break at the Spa – Wellness Hotel Villa Retiro Monument & Spa. Moreover, whatever the chosen program, you enjoy free access to all our facilities.
The Hotel Villa Retiro Monument & Spa also offers the possibility of programs, is not necessary including food, as a center of rest and relaxation.
And finally to round off the day, the hotel offers guests the chance to take a nap, to rest after eating, only option in the Ebro region to escape from daily stress.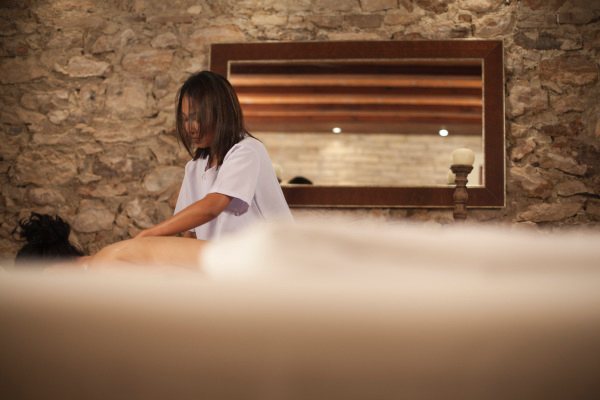 Ayurvedic medicine treatments
Ayurveda (science of life) is a system of traditional medicine native to India and practiced in other parts of the world as a form of complementary medicine.
Body Treatments

Discover our body treatments. Combat cellulite now , localized adiposity and flaccidity with the best aesthetic treatments from Terres de l'Ebre.